AOTONG TRAILER produces the high quality

Livestock Cargo Trailer

for carrying 40ft container, 20ft container and bulk cargo. the 3 Axles

Livestock Cargo Trailer

can carry loads from 40 ton to 60 ton machnies and cargos. The Side Wall Semi Trailer also called flatbed trailer with sidewalls. AOTONG TRAILER Side Wall Semi Trailer are noted for their highly robust structure steel, we can provide difference configurations of our flat bed semi trailer to meet your transportation requirement.
Product description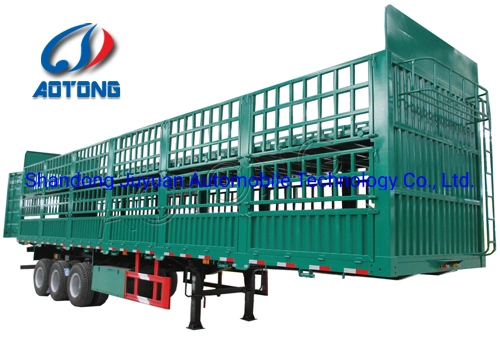 Model

LAT

9400CCQ

Size

1

2500*2500*(3000-4500) (mm

Side board height

1800-2500mm optional

Payload

50000KG

Main beam

Heavy duty I beam.

Cross beam

160mm

Plate

checked plate or flat plate

Axles

3 * 13ton capacity (Brand optional)

Suspension

Mechanical suspension (Air suspension optional)

Leaf spring

10pcs

Tire

12R22.5 12pcs (Other size optional)

Rim

9.00-22.5 12pcs (Other size optional)

Kin pin

2

''

/3.5

''

bolt type

Landing gear

28 Ton two speed

Twist locks

optional

Braking system

Double air chamber ,brake valve,40L air tanks ;ABS optional

Electrical

LED light , 7 ways ,24V

Painting

Blasting and clean rust,1 coat of prime painting ,2 coat of finish painting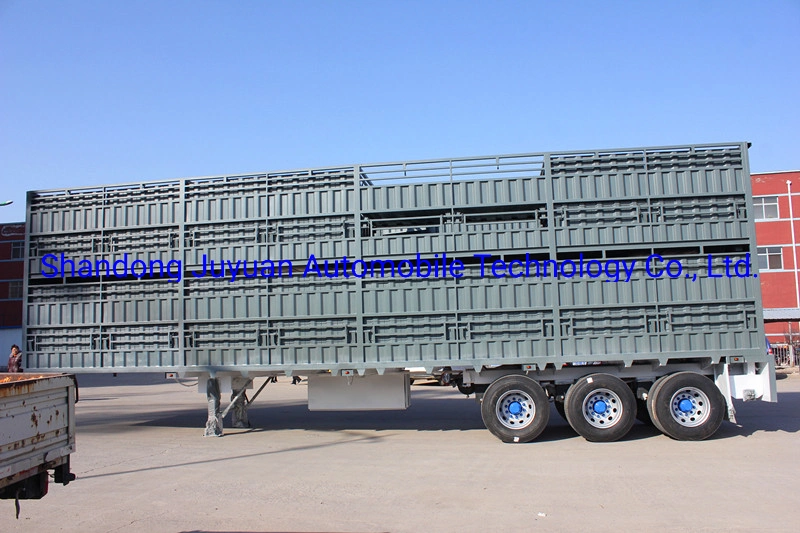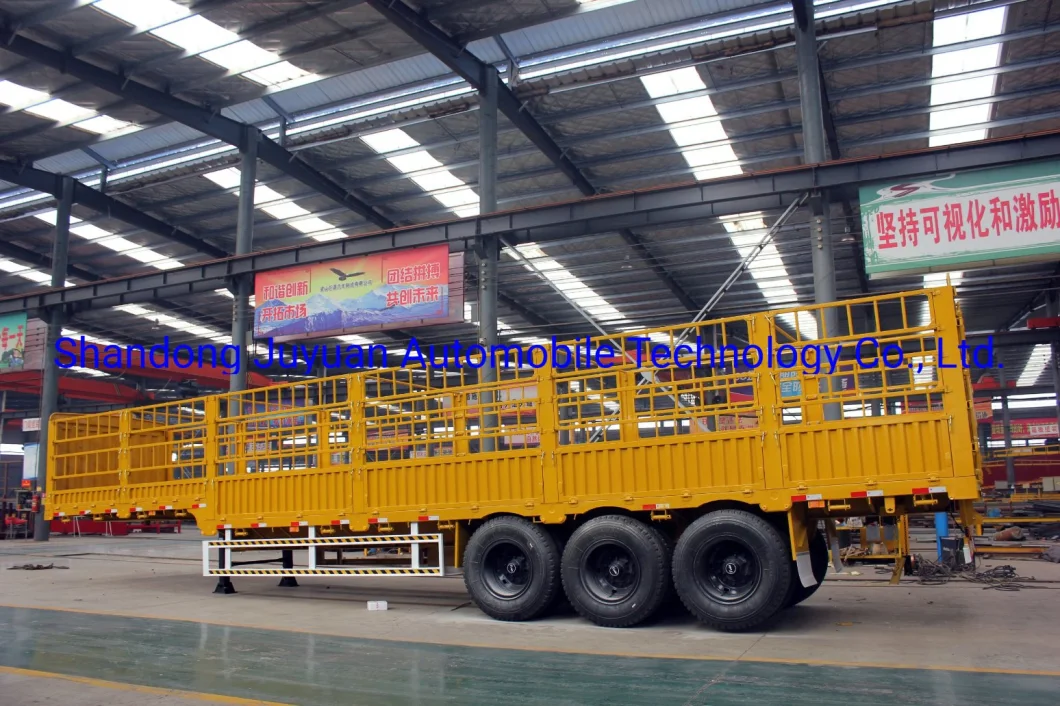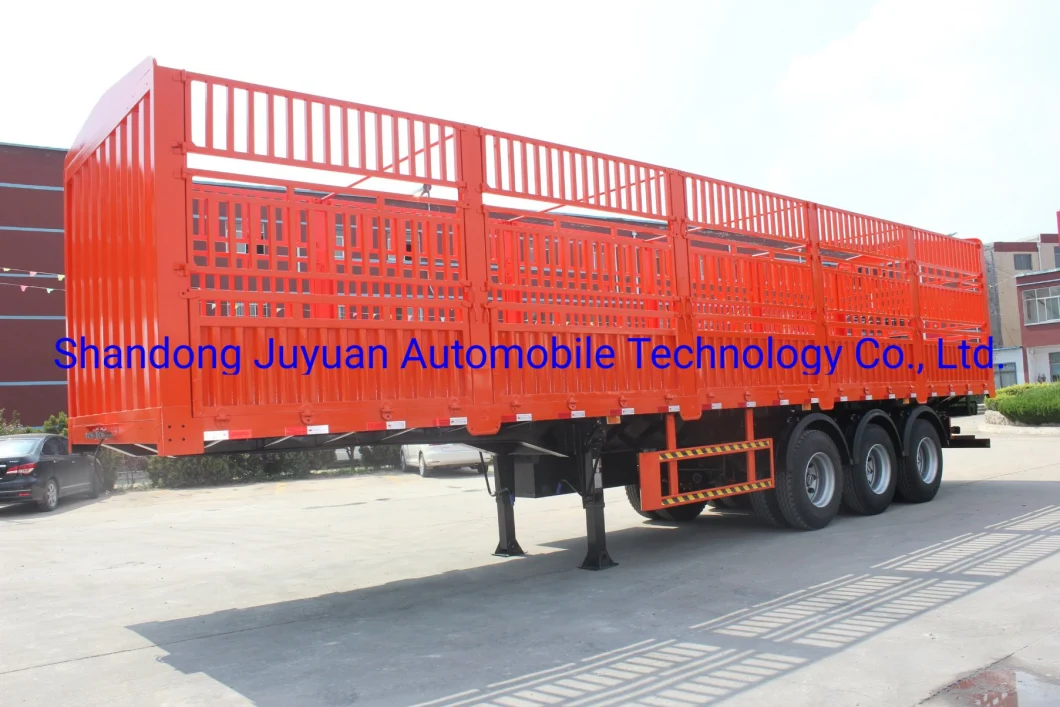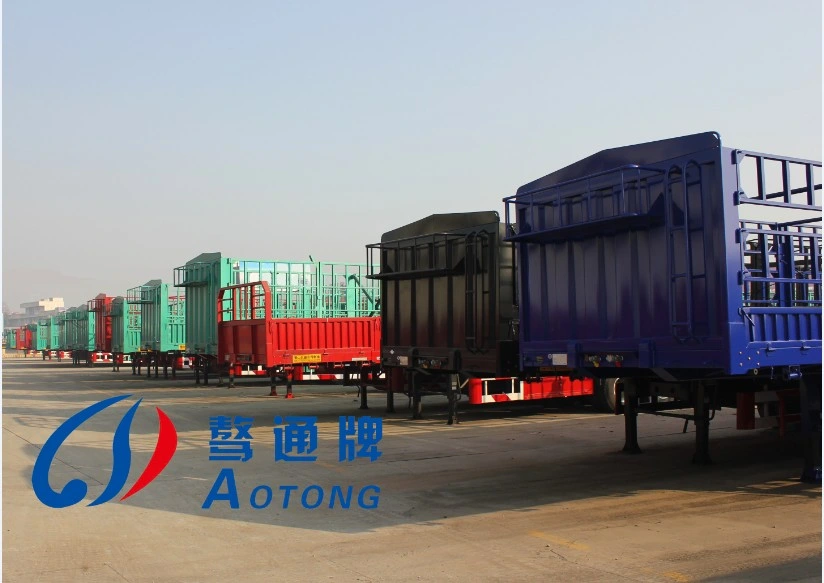 Company information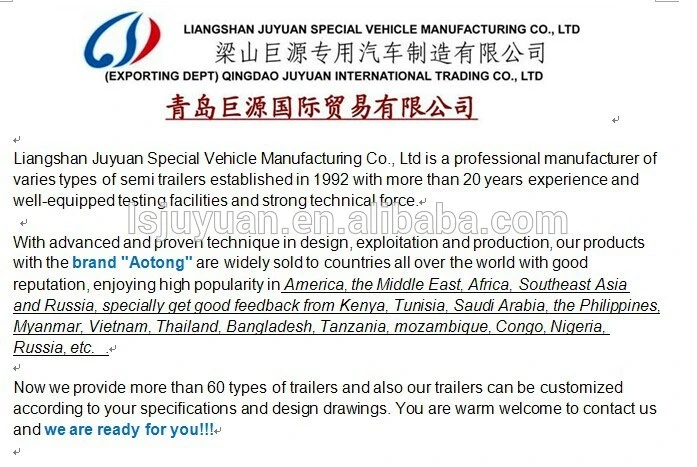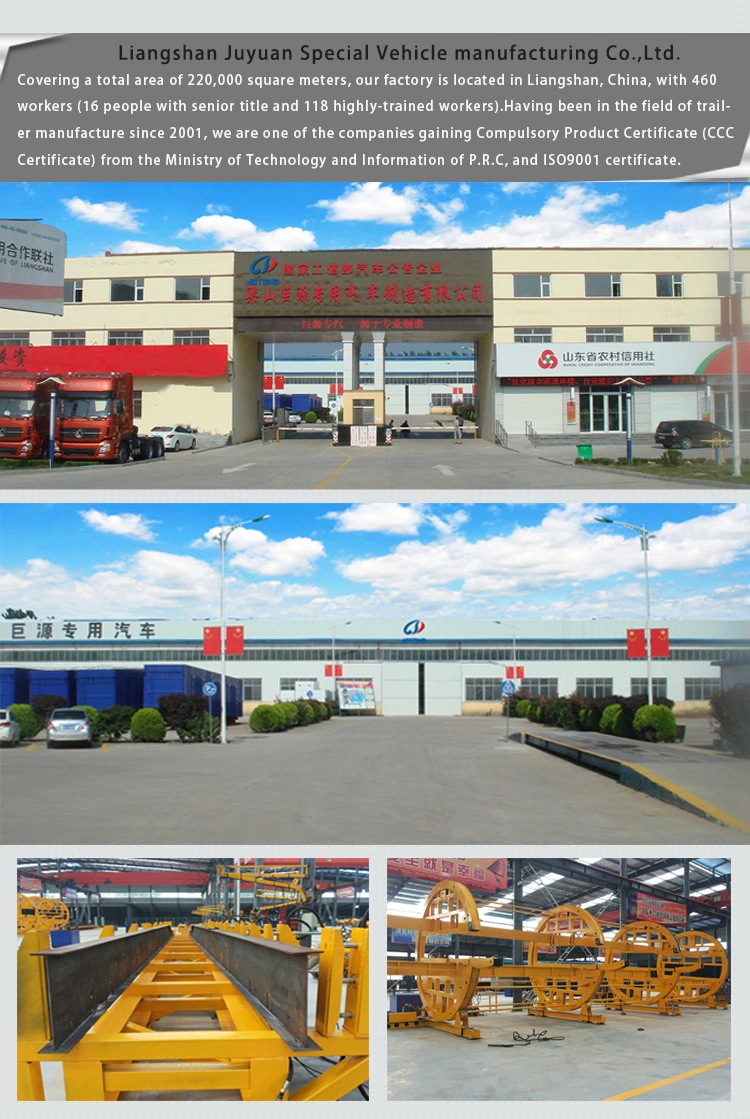 3 axles cargo semi trailer
Model No.
Overall Dimensions
(L*W*H)
Interior Dimensions
(L*W*H)
Pieces of
Leaf-spring
Number
of axles
Tyre
Total Quality
(kg)
Related Load
(kg)
Wheel base
(mm)
LAT9280
13000*2500*2990
12820*2350*600
10/8
3
10R22.5
28000
22000
7180+1310+1310
LAT9310
10000*2500*2950
9850*2340*600
10/8/4
2
11R20 12R22.5
31000
25000
5690+1310
LAT9380
13000*2500*2990
12820*2350*600
10
3
11-20
38000
30000
7180+1310+1310
LAT9400
13000*2500*2990
12820*2350*600
10/8/4
3
11R20 12R22.5
39600
31600
7180+1310+1310
LAT9403

13000*2500*2990

12500*2500*2990

12850/12350*2350*600
10/8/4
3
11R20 12R22.5
40000
33000
6460+1310+1310
5960+1310+1310
LAT9401E
13000*2500*2990
12800*2340*600/500/400
10/8/4
3
11R20 12R22.5
39600
31600
6810+1310+1310
LAT9380T
13000*2500*2680
12800*2340*600/500
10/8/4
3
11R20 12R22.5
37850
30000
6810+1310+1310
LAT9400E
13000*2500*2990
12800*2340*600/500
10/8/4
3
11R20 12R22.5
40000
34000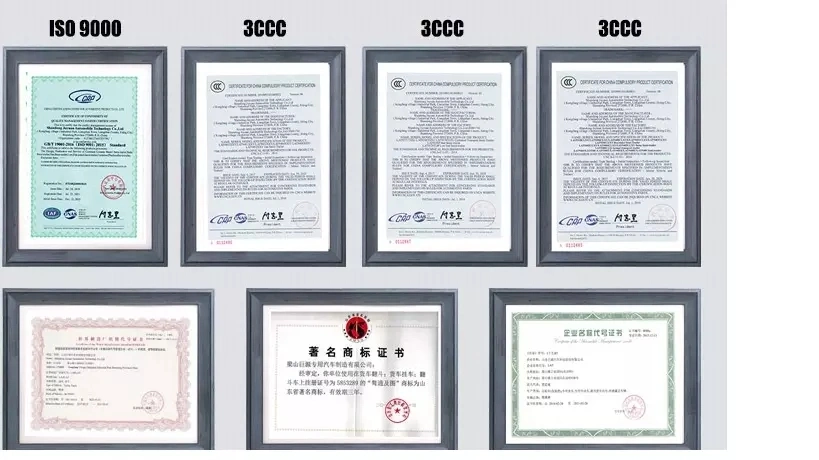 FAQ
1. How do you transport the semi trailers
We will transport the trailers by bulk or cotainer,we have possess long-term cooperation with ship agency who can provide you lowest shipping fee.
2. Can you satisfy my spacial requirement?
Sure! We are direct manufacturer with 20 years experience and we have strong producing capacity and R&D capacity.
3. How can you guarantee quality?
Our raw material and OEM parts including axle, suspension,tyre are purchased centralized by ourselves,every part will be inspected strictly.Moreover,advanced equipment rather than only worker is been applied during the whole producing process to ensure the welding quality.
4.Can I have samples of this type of trailer to test the quality?
Yes, you can buy any samples to test the quality,our MOQ is 1 set.
5. What's the delivery time and can you lower the price?
It depends on your order. The delivery time is 15 workdays after we received your prepayment. If you have place an order of large quantities, then ,of course, the price can be lowered.
6. Can I customize the painting and the logo?
Yes, we offer customized logo for any type.
Why choose us?
1. Over 14 years
manufacturing
experiences provide qualified truck trailers & competitive price.
2. Rest assured after-sale service.
3. Experienced
Design &
QC
team, strict quality control.
4. CCC, ISO9001, SGS, BV, WMI and other certificates.
CONTACT EMILY SONG
TEL :0086-139 6969 3252